Are you a Non-South African Foreign National who wants to Register a Company in South Africa? We can assist and can do your Company Registration in the shortest timeframe. We can also assist with Bank Accounts for Foreign Nationals. 
Jesse Green, our immigration partner, is well informed and experienced in the process you would need to follow to get going in South Africa. He is a Director of Apostil.co.za.
Registering a Company in South Africa: Requirements
Non-South African Citizens are allowed to open a South African Private Company and become a Director and / or Shareholder with a Valid Passport or Refugee Document. See all the requirements below: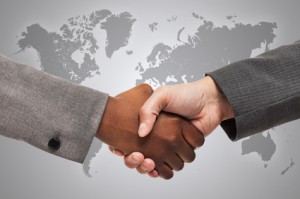 Valid Passport: Non- South African Citizens would need to send us a copy of their Certified Foreign Passports (instead of the South African Identity Document). This Certification has to be done in English.
Valid Physical Address: Any Registered South African Company needs a physical address in South Africa. If you do not have one, but you would still want to start your business in South Africa you can get a Virtual Office at www.regus.co.za.
Online Registration: If you are not currently in South Africa, but you would like to register a Company here, you do not have to worry. All the documents we need from you (for the company registration process) can be 'scanned & emailed' to us as the CIPC has an online registration process. The payment method we have available for these cases, is a Credit Card online payment gateway for MasterCard and Visa Credit Cards making it easy for our foreign clients. You can just select that Payment Option when applying for a new company.
To register a new Company, choose which Company Registration Option fits your needs below and start today. Or contact us for free consultation.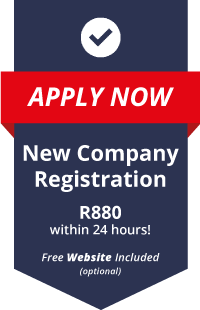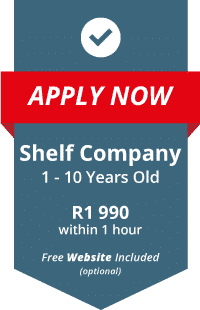 How To Contact Us For Free Consultation?
Telephonically From Within SA Borders: Call us Toll Free on 0800 007 269 (free to dial from SA Cellphones and SA Landlines)
Telephonically From Outside SA's Border: +27 61 462 8033 (Only For International Clients)
By Text Using WhatsApp: 065 874 9205 /  +27 65 874 9205 (WhatsApp only, not open to calls)
Our Office Hours: Monday to Thursday 08:30 am – 05:00 pm South African time, Friday 8:30 am – 03:00 pm South African time (we are closed on Saturdays, Sundays and Public Holidays).
Business Bank Accounts for foreigners
Non-South African Citizens are allowed to open a Business Bank Account and we can assist in this regard. There are however certain requirements that will need to be completed before you are able to do so.
Registered Company Documents: You need to have a Registered Company when applying for a Business Bank Account – we can assist.
VISA Document: You need to provide a certified copy of your VISA Document that shows you have permission to enter the country. (Certain countries are exempt from needing a visa to enter South Africa). Our Immigration Partner can assist if you require assistance – please contact us for more info.
Valid Passport: You will need to provide a certified copy of your Passport or Refugee Document. This certification needs to be done in English.
Valid Work Permit / Business Permit: Please provide a certified copy of your Valid Work Permit / Business Permit. This is also a FICA requirement and without this the Bank cannot assist. Our Immigration Partner can assist if you require assistance with a possible work permit / business permit – please contact us for more info.
Proof of Residence: Please provide proof of South African Residence – a utility bill confirming the physical residential address not older than 3 months old.
Proof of Business Operating Address: You need to be provide one of the following to show proof of where your business is operating from in South Africa.
A Municipal Account for light and / or water.
Copy of a Lease Agreement where your Business operates from.
Virtual Office from Regus.
Share Certificates:  A 'Share Certificate' is a legal binding document indicating ownership of a company and is signed by the share holders of the company. Click Here for more information.
Additional services for foreigners
What we can also offer additional services which foreigners need to start a business in South Africa:
.
APPLY within 1 minute by completing our easy online application form below.
You may also request free consultation in the form below.
Register Now Or Get Free Consultation
Please Complete Your Contact Details Below
Please enter your Name here
Please enter your surname here
Not a valid cellphone number
If you have an international number, please enter it here.
Not a valid email address
Email already registered - click here to sign in
Must match email address
Please click here to accept our T&C's as stated on our website
I want to receive updates on my service(s) via WhatsApp
I Require A Personalised Solution / Want A Free Consultation Call Before Starting
Thank you for registering with Company Parters.
Please wait a moment while we prepare your account.
You will be taken to your account when it is ready.
Free Consultation Session Being Booked @ Company Partners
Give us a few seconds to sort you out...