Do you need to do a CIPC Company Registration in South Africa? Join thousands of happy Clients who register a company through us every month! It is
easy, paperless, online and fast. 
We also offer Discounted Packages for complete Tender Compliance. Successful Registration Guaranteed –

Register Below.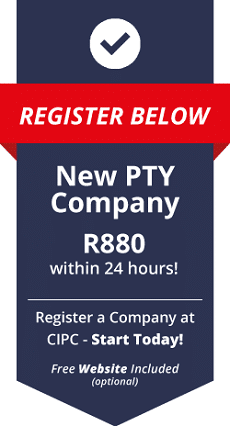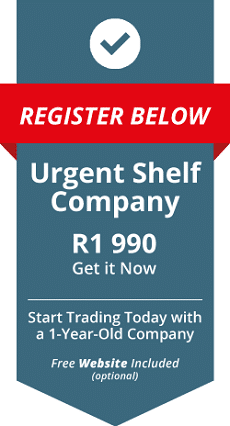 Easy Requirements to Register a Company in 24 hours:
(1) An ID Number; (2) A Home or Business Address in SA. That's it.
Included in our Company Registration Service at CIPC:
(1) Guaranteed Company Name; (2) Official Company Registration Documents – Or Your Money Back; (3) Tax Number; (4) Official BEE Affidavit; (5) Business Bank Account; (6) Optional Website (Valued at R1290).

Discounted Packages:
We offer Discounted Packages for complete Tender Compliance. These includes VAT Registration, Tax Clearance, Letter of Good Standing and more. Apply below.
Register Now Or Get Free Consultation
Please Complete Your Contact Details Below
Please enter your Name here
Please enter your surname here
Not a valid cellphone number
If you have an international number, please enter it here.
Not a valid email address
Email already registered - click here to sign in
Must match email address
Please click here to accept our T&C's as stated on our website
I want to receive updates on my service(s) via WhatsApp
I Require A Personalised Solution / Want A Free Consultation Call Before Starting
Thank you for registering with Company Parters.
Please wait a moment while we prepare your account.
You will be taken to your account when it is ready.
Free Consultation Session Being Booked @ Company Partners
Give us a few seconds to sort you out...
More info below – Sign up above
Dedicated, Fast, Professional and Easy – since 2006!
Get Your Own Business Consultant to assist with the process – dedicated to your business and success.
We promise Fast and Effective online services and Successful Registration. Ask your Consultant about our Money Back Guarantee.
Our Requirements are simple and easy to Register a Company: apply online here. No paperwork / documents are required for South African ID Holders. (Passport copy is required for our Foreign Clients).
Complete Tender Empowerment in South Africa: receive ALL the required Company Registration Documents issued by CIPC / Dti: CoR14.3, CoR14.1, CoR14.1A and MOI (CoR15.1A). We also assist with Shelf Companies, Tax Clearance, VAT Registration / VAT Number, UIF, CIPC, BEE, Annual Returns, Amendments, COID, a Letter of Good Standing, Import / Export License, CIDB, NHBRC, Logos, Free Website Domain & Website Design (included in all our packages), Business Plans, Accounting & Payroll, and more than 120 other Business Services for Tenders and Contracts!
Ask us about our popular Discounted Packages – tailor made for your Business and Industry.
Get Ready to Tender – with a Package just for you!
A new Business needs numerous services and guidance to prepare for Tenders and Contracts in South Africa. After your PTY is open, we can also assist you through the entire Business start-up process (optional). You can have everything you need for your Tender or Contract in South Africa – we have a package that is right for you and your specific tender.

Our Clients are based all over the country and the world – we offer an easy online service. Join thousands of Clients who receive outstanding service and support from us every month.
Included in each of our CIPC Company Registration Options:
Contact your own dedicated Consultant Toll-Free. We offer free advice before applying or paying for your company registration. You can dial us toll free from your landline or cellphone.
Guaranteed Company Name, Free Tax Number, Free Official BEE Affidavit and Tender Assistance (optional) for your new Business. We also offer a free .co.za Domain Name and Website Design (Valued at R1290) for your new company (optional).
Our simple online system enables Clients from ANYWHERE in South Africa or the World to Register a Company – you only need Internet access.
Choose from numerous payment options with a money-back guarantee.
Surety of a unique Company Name. Your Company Name's success is

guaranteed

. If your Company Name is rejected (after we have cleared it), we will apply again at our own expense.
We send you ALL the required Company Documents, ready to be used for Tenders and Contracts. These include your official CIPC Company Registration Certificate (CoR14.3 / CK), Appointment of Incorporators and Directors Forms (CoR14.1 and CoR14.1A) and The Memorandum of Incorporation / MOI (CoR15.1A) on request. All as per the required standards of the CIPC, Dti and the Companies Act of 2008.
Receive a Nedbank Business Bank Account at NO SETUP COST (optional).